The Nieuwoudt Family Presents,

NIEUW BREW

, Cederberg based craft brewery.
Previously known as Ceder Brew.
We are the first microbrewery based in the Cederberg. The farm Kromrivier, located in the heart of the Cederberg, has been home to the Nieuwoudts for 7 generations.
The current family thought it a good time to start brewing beer!
Made from malt, top quality hops, yeast and exceptional Cederberg water or 'soetwater' – as the Namaqualanders call it.
We are proud to present to you our passion for beer!
Winners of the following awards:
Signature Range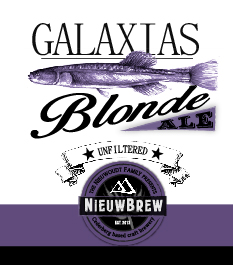 Ale
Light bitterness and malitiness. Tropical fruit aromas.
Dry Stout
A light bodied, rich in flavour, 'Guiness'-type dry stout with hints of toasty chocolate.
You say Barley, We say Wheat!
A slightly sour, slightly tart, light Weiss beer. Another great summer beer!
An English Pale Ale
A lovely fruity ale with a well rounded bitterness makes for an excellent summer beer.
Farm Range
The Cherry Blonde
Dominated cherry on the nose and in taste. Don't let the colour fool you, this is a beer in every right.
Spicy Pumpkin Ale
Light, refreshing pumpkin flavour with notes of cinnamon, nutmeg, ginger, allspice and vanilla